Message, SMS for Anna Hazare support
Kisan Baburao Hazare (Anna Hazare) in uniform while in the Indian Army.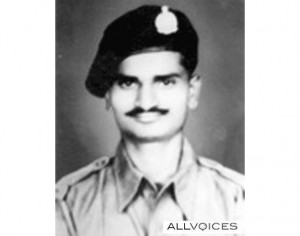 " Yahan bhi hoga wahan bhi hoga Ab tho saare jahaan mein hoga Anna ka jalwa " jan lokpal bil lana hai….. bhrastachar ko bhagana hai……. jan lokpal bil lana hai….. 1947 ki kranti ko dohran hai……….. jan lokpal bil lana hai. anna hawa nahi ek andhi hai………… ye dusra gandhi hai. astra-shastra nahi uthayenge……….. jan lokpal bil layenge. agar har ek bharatwasi jag gaya…… to samjho bhrastachar bhag gaya. bharat mata ki jai….. inquilab zindabad…. hindustan zindabad… anna hazare zindabad… arvind kejrival zindabad… Support Anna Hazare Again Corruption ANNA MENS A ADARSHWADI N NISTHAWAN N NISHPAKSH A ANDHI AWAJ NAHI YE ANDHI HAI ANNA TO AAJ KA GANDHI HAI
Kyu marte ho yaaro sanam k liye, Na degi dupatta kafan k liye, Marna ho to maro ANNA k liye, Milega TIRANGA kafan k liye. [ VANDE MATRAM ]
Kuch bhi karne ka but, Anna ko hurt nahi karne ka Kyu ki anna ko hurt kiya to Desh ka Ego hurt hoga. Samjo re baba Maji chhatakel.
Baari barsi khatan gaya si, baari barsi khatan gaya si khaat ke leyanda Ganna har gaya MANNU oye.......... Jeet gaya apna ANNA :)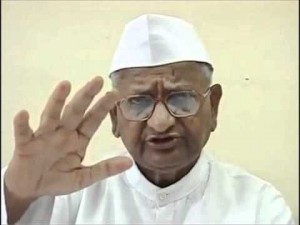 Are ab to niklo re ghar se. Kyu baithe ho ? ye sale 4 neta pure desh ko barbad rahe hain. aur ham barbad Ho rahe hain.
Anna aap aage badho hum tumhare sath hai. kandho se milty hai kandhey, kadmo se kadam milty hai. hum chalty hai jab aisy to dil dushman k hilty hai. Anna we all are wid u. jai hind !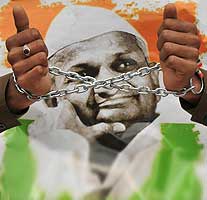 Aali re Aali Anna ko jail se riha karo abhi ke abhi jan lokpalbill pass karo abhi ke abhi corruption kar ne walo ko jail me dalo abhi ke abhi.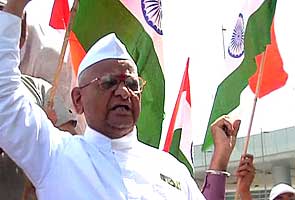 we were missin Gandhiji but he sent Anna Hazare. thank u Gandhiji for sendin him for 2nd freedom. Jai Hind.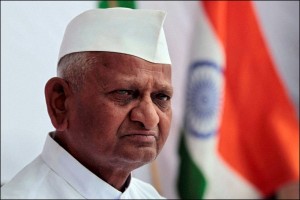 Anna Hazare says bring back the Black Money. Do u know what will happen if 1,456 Lac Crores comes back. 1. India Financialy No1 2. Each district will get 60000 crores. & 1 village will get 100Crores 3. No need to pay taxes for next 20 yrs 4. Petrol 20Rs, Diesel 5Rs, Milk 8Rs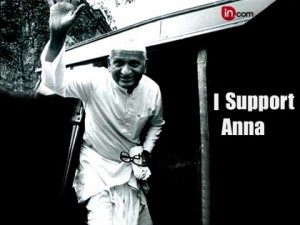 Anna hazare he is our hero, hazare ji ne ye khasam nakayi hoti to ye hamare desh me gareeb marjate ,correption kar kar ke neta loge sale ameer ho jathe. we r wid u.....jai hind allaha tala ramzan ke mokhe pe hame jeet hasil kare.. from zakir gangavathi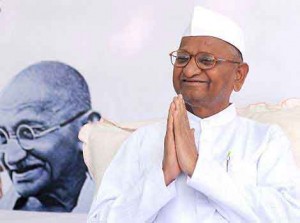 1 admi n ANNA HAJARE s pucha "kafan m jeb kyu nhi hoti?" 'ANNA' n jwab dya. " Beta kyuki Maut kabhi Rishwat nhi leti."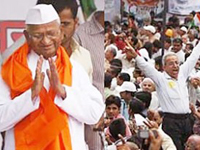 Mehe khehna chatha tu sarkar se jo dhol ye sansad ke naam par baza rahi ye kitna sahi ha kya woh ye nahi janathi ki janata se desh banta hai aur desh ki sansad hoti hai jo janta ke liye banai gayi hai aur janata ka bill "janlokpal bill" private kaisa hula kya congress sansand ko janta se jyada mahatav deti hai....kya ye sab kud ka brashtachar chupane ke liye chal raha hai
kandho se milty hai kandhey kadmo se kadam milty hai......... hum chalty hai jab aisy to dil dushman k hilty h..... Anna we ol are wid u... jai hind! Abhi Tak Paoo'n Se Chimti Padi Hai Zanjeerei'n Ghulamii Kii..., Ke Din Aazaadi Ka Aa jaata Hai Magar Aazadi Nahi Aati...!!!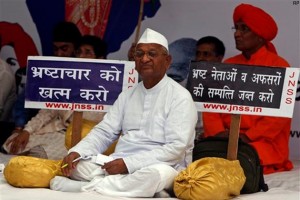 "ek 74 saal ka ANNA apke liye tihar jail phuch gya Sirf desh ko 8 din do..Agle 80 saal sudhar jayege.. Jai Hind... Anna Hajarena atak zali yavarun aapan kay dhada ghyal ? Lahanpani aaji khara sangat hoti ki "jevala nahi tar police pakadtat"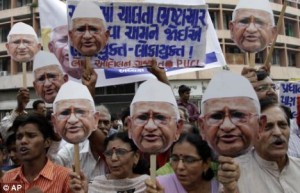 Anna Hazare Hindi SMS
Waqt Aa Gaya Hai Ab Duniya Ko Saaf Saaf Kehna Hoga, Bhashtachar Ko Iss Desh Se Nikalna Hoga, Is Lokpal Ko, Is Naye Kanoon Ko Lana Hoga, Anna Hazare Zindabad !!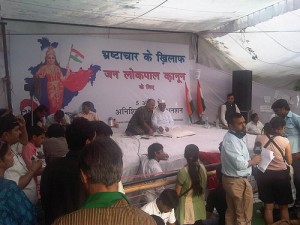 Anna Hazare Message
Lets take decision, To value our nation, Shall not forget sacrifices of Anna Hazare Who stand for remove corruption in India Now its our turn To have a reformation.. Anna We Are With You…. Go Ahead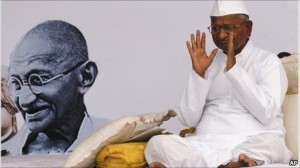 Fight Against Corruption Anna Hazare
SMS
"Fight Against Corruption" in the mind, in the words, in our souls, Lets salute our New Gandhi Anna Hazare Anna We Are With You…. Go Ahead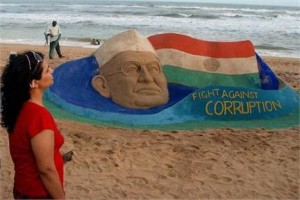 New Gandhi Hazare
SMS
Still Sleeping ? New gandhi Anna Hazare needs you ! You need to be Awaken ! You are part of worlds biggest Democracy .. Today is the day when we can remove corruption from India.