Happy Engineers Day!!!!
Today Engineers Day - 15th of September 2011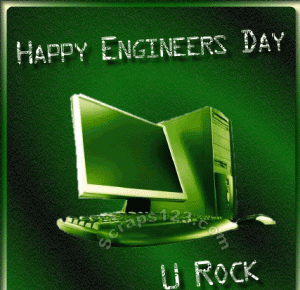 1. I take the vision which comes from dreams and apply the magic of science and mathematics, adding the heritage of my profession and my knowledge of nature's materials to create a design.
I organize the efforts and skills of my fellow workers employing the capital of the thrifty and the products of many industries, and together we work toward our goal undaunted by hazards and obstacles.
And when we have completed our task all can see that the dreams and plans have materialized for the comfort and welfare of all.
I am an Engineer I serve mankind by making dreams come true.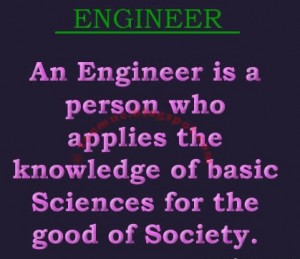 2.You can be a Doctor and save lives… You can be a Lawyer and defend lives… You can be a Soldier and protect lives… But why to play with other's life??? So we became an engineer to screw up our own life ..
Happy Engineers Day...