Happy Mother Day
"M" is for the million things she gave me, [caption id="attachment_1248" align="alignright" width="300" caption="Happy Mother's day""]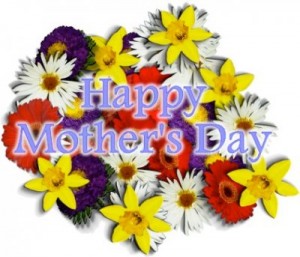 [/caption]
"O" means only that she's growing old,
"T" is for the tears she shed to save me,
"H" is for her heart of purest gold,
"E" is for her eyes, with love-light shining,
"R" means right, and right she'll always be,
Put them all together, they spell "MOTHER" A word that means the world to me.
***********
I take this opportunity to thank you for your immeasurable contribution to my life. Thank you Mom! And wish you a Very Happy Mother's Day!
***********
Smiles of happy sunshine, Arms of everlasting luv, Touch of sweet roses, There is magic in the air Whenever ur there, Mother, everything to U I owe, May all pleasures of life come ur way. "Happy Mother's day"
***********
Happy Mother's Day means more than flowers and gifts It means saying thank you It means I love you You are my mother, my friend Today is your day!
***********
Mother, I love you, For all that you do. I'll kiss you and hug you, Because you love me, too. You feed me and need me, To teach you to play, So smile because I love you, On this Mother's Day
Thanks & Regards
All About Information