Time Pass Jokes
Beggar: 10 rupaiya dedo saab. girlfriend ko phone karni hai. Saab ka girlfriend: dekho, bhikaari bhi apni girlfriend ko kitna pyar karta hai. Beggar: nahi memsaab, use pyar karne ke baad hee main bhikaari ban gayaa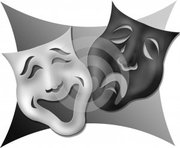 Cat : How old are you? Elephant : 5 year Cat : But you are big Elephant : I am a COMPLAN BOY Cat : I am 30 year Elephant : But you look so small. . . .. . . Cat : PONDS AGE MIRCLE,BAD TI UMR MANO THAM SI JAE..:P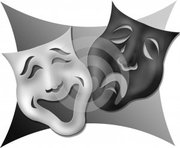 jab dekha unhone tirchi nighaho se jab dekha unhone tirchi nighaho se tab ham madhosh ho gayee,,,,, par jab pata chala ki nazre hi tedi hai to ham behosh ho gaye.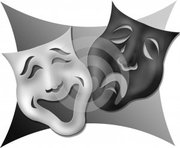 ek bacha school jaraha tha apni school uniform mai..... rastey mai ek aadmi na pucha kider jah reho beta....toh bachein ne jawab aapke abba ki shaadi mai jaru naachne chalte kya........lolz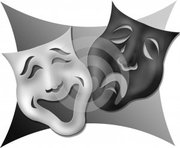 Just because my status is "Single", it doesn't mean I am ''Available" It's just that my FATHER is in my friends list on FACEBOOK !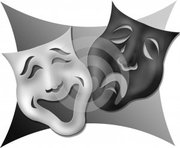 Latest Joke from the film ROCKSTAR Teacher:- Homework kyu nhi kia ? Student:- Sir, fever tha. Teacher:- Beta...sach btao me kuch nhi karunga ... Student:- Sir TV dekh rha tha aur mood nhi tha. . . Teacher:- *slaps* batameez aise muh pe jawab dega sir ko?...aise kaise TV dekh rha tha. . . . .niyam k mutabik pehle homework krna chahiye ! Student:- kyu sach ka sabak sikhaye! jab sab sunn bhi na paye! Sach koi bole to tu! Niyam kanoon bataye! Tera darr... Tera pyaar... Teri wah... Tu hi rakh. . .rakh sale!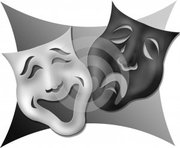 Best song sung by a boy on break up. "Give me some sunshine, Give me some rain, Give me another girls number, I'm single once again." ;)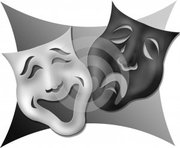 Arz Hai .... Jo Hoot Bolke Karta Hai Mutmain Sabko!! Jo Hoot Bolke Karta Hai Mutmain Sabko!! ... ... ... Wo Jhoot Bolke Khud Mutmain Nahi Hota!!!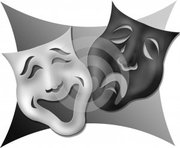 Engineering studnt in exam: Q. Wat is an Array?? Ans. An array is a word used to call a friend. Eg: Array idhar aa, Array kar ra rai, Array tension nakko le, etc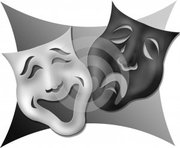 Tajmahal kisi ke liye ek AJOOBA hai, To kisi ke liye pyar ka EHSAS hai, Hamare tumhare liye to BAKWAS hai, Kyun ki ki roz badalti humari MUMTAZ hai.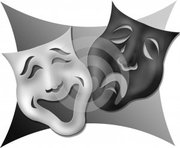 Double Insult Girl : do u like me ? Boy: No !!! (girl got sad) Boy : why are u sad ? Girl : because u don't like me. Boy : u never asked that do u love me. Girl: Awww !! ok !! Do u love me ? Boy: No !!! =D =P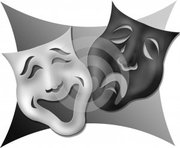 Ek shaadi me Gullu cycle ki break haath mein lekar naach raha tha.. Ek admi ne puchha yeh kya kar re miya.. . GULLU: Dikra nai re haule 'Break Dance' karrau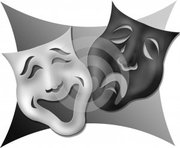 Santa meets his friend Banta Santa : A & B, A & B, A & B, A & B, A & B…! Banta : Oye, Iska Matlab ? Santa : Kuch Nahin Yaar, I Mean Long Time No C..!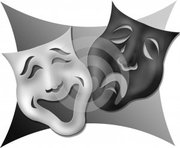 The Difference Between A Corrupt And Honest Person Is : The Corrupt Person Has PRICE And The Honest Person Has VALUE ... !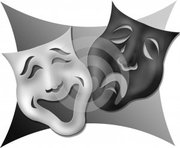 Boy : I Love U ? Girl : Shut Up =P Boy : I Will Die For U =( Girl : Shut Up :@ Boy : I Can't Live Without U :'( Girl : Shut Up :/ Boy : If You Marry Me, I will Gift You A New Car And A Diamond Necklace ? ? ? Girl : Really? ? :D Boy : Just Shut Up =)) Like this post if u Liked the Post ?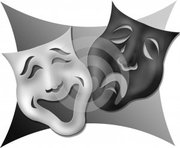 girls in primary school -- all have pencils but few unusual ones have pen girls in secondary school-- all have pens but few unusual ones have mobiles girls in inter -- all have mobiles but few unusual ones have cosmetics girls in college -- all have pens,cosmetics n mobiles but few unusual ones have books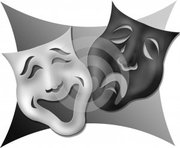 Fantastic 1st day f d YOUTH FESTIVAL XITIJ at Parul .. . 8 Events r performed ... BVM did well in all d events ... :) Let's see wt vl happen tomorrow in our event n also in other events :)) Dhina k Dhin Dha :)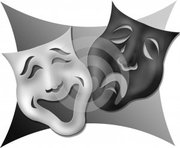 GIRLZ OF 1995* "AGAR TUM MIL JAO ZAMANA CHOIR DENGE HUM" GIRLZ OF 2007* AGAR TUM MIL JAO PURANA CHOR DENGE HUM JaDuGaR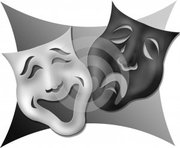 Height of coolness: 2 Guys coming out of the examination Hall with chips and coke in hands…. 1st guy:which paper was it? 2nd guy:I think maths…… 1st guy:(surprisingly) you read the question paper? 2nd guy: no I see a girl sitting besides me using calculator: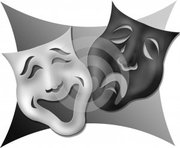 HYDERABADI MEANS H - Humorus Y - Young D - Daring E - Energetic R - Romantic A - Amazing B - Brilliant A - Astonishing D - Devoted I - Intelligent hit Like if you AGREE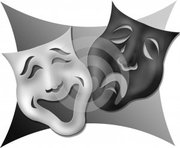 ek dulhe se kisine kehdiya shadi ki pehli raat ko jo pehle paani pilaane ko kehde to uske partner ko zindagi bhar ghulami karna padega. to shadi ki raat dulhe miya room me aaye aur dulhan se paani pilaane ko bole. dulhan ne jawab diya "paani to khatm hogaya , main peeli .. aap fridge se leker peelijiye aur ek glass mere liye bhi le aaye" . bas us raat se aaj tak wo dulhe ki ghulami ki dastaan jaari hai :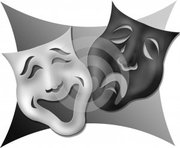 Atom Bomb - An invention to end all inventions. 2) Boss - Someone who is early when you are late and late when you are early. 3) Cigarette - A pinch of tobacco rolled in paper with fire at one end and a fool at the other.... 4) Divorce- Future tense of marriage 5) Lecture- The art of transferring a conscious person to a subconscious state 6) Genius- Scroll down and see who posted this...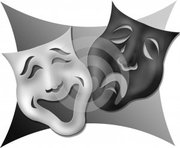 M.P. wale ne U.P. wale se kaha ki aap k yaha ajab surname hote hai jiska 1 baap vo sengal, 2 wala dwivedi 3 wala trivedi, 4 wala chaturvedi, 5 wala pandey ji, is se adhik wala mishraji, jiska pata bhi na chale guptaji, jeth wala ho to jethliyaji aur jisne sab kuch dav par laga diya ho vo srivastavaji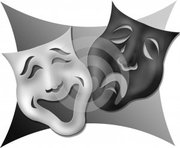 Facebook : ek aisa relation hai jo do ajnabeeyon ko dost banata hai facebook : ek saman hai jo dilki kitab likh dal ta hai facebook: ek aisa sabut hai jo koi rishta na rehne par bhi ek dusre ki tarif karata hai facebook : ek sach hai jo jhute ko sach bolne par majboor kardeta hai facebook : aur ek aham baat hum kuch ho na ho ek dusre se baat karata .......... Doston dosti dost badaati hai...hai na ye sach...........:o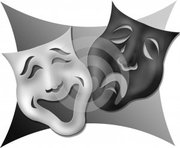 Saif at his best - Kurbaan Hua ( i love this song) especially that part Marne ka sabab Maangta raha dar-ba-dar Mitne ko toh dil Pal mein raazi hua Poori hui har aarzoo Har daastaan meri Ke tum shuru hue jahan Main khatam hua Kurbaan huaaaaa…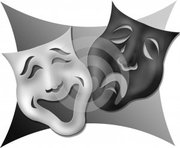 once James Bond shoots a person and say " I'm Bond , James Bond Climax - but the person catches the bullet and throws at bond and bond dies - the person say " I'm Kanth , Rajani Kanth =P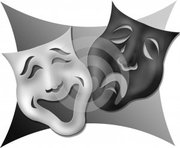 Wife: can u help me in garden? Husband: what do u think, i m gardner?? Wife: can u fix door handle? Husband: wt do u think, i m a carpenter? In d evening when husband came from d work, he saw everything has been fixed. He asked wife who fixed this. Wife:"our neighbour. But he gave me 2 optns. Either i shoud give him burger or a kiss. Husband: I m sure u must have given a burger. Wife:"Wt do u think, i m "Mc'Donald s'"..:P:P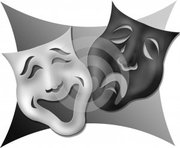 Coming Soon Movies: 'Likes'na milenge dubara. Kabhi facebook Kabhi twitter... Hum Block ho Chuke Sanam... Facebook ne bana di jodi... Jab Poke kiya to darna kya... Mere brother ki Id.... Inbox aaj kal... 3 wallposts Ajab photos ki gajab tagging.. D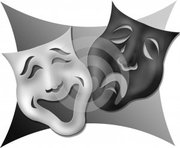 -=- TRAGEDIES OF GIRLS LIFE -=- 1- Good Boys r Not Good Looking. 2- Good Looking Boys r Not Good Boys. 3- Good Looking n Good Boys r Not Single. 4- Good Looking, Good n Single Boys Have Hitler Mothers.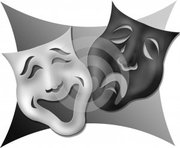 teacher..> Kisne Chand par pehla kadam rakha tha? Student..> Neil Armstrong Teacher..> Aur Doosra? Student..> Hadd karte ho teacher.. Vo langra thodi tha.. Dusra kadam bhi usne he rakha tha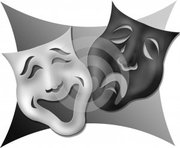 Old one but legendary- 3 Ways To Catch A Tiger 1- Newton's Method- Allow The Tiger To Catch U & Catch The Tiger 2- Einstein's Method- Chase The Tiger Until It Becomes Tired n Then Catch It. 3- Indian Police Method- Catch A Cat & Beat It Until It Accepts Its A Tiger.. :P ~~ Huma ~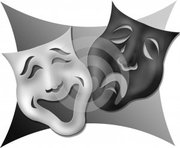 * Wife : Please Bike Tej Na Chalao...
Mujhe Dar Lag Raha Hai...: Santa : Agar Tujhe Bhi Dar Lag Raha Hai Toh Meri Tarah Ankhein Band Kar Le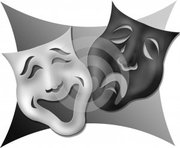 *1 -admi ne Fish pakri
jab ghar aaya to dekha Na gas Na ata Na bijli Na oil admi wapis Fish ko darya me phenk aaya Fish upar aai or zor se chilai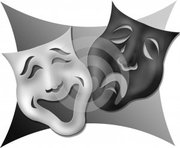 1. "ALCOHOL CONTAINS FEMALE HORMONES"
Proof: After drinking- 1)Men talk unnecessarily 2)Become over emotional 3)Drive badly 4)Stop thinking 5)Fight for nothing..!!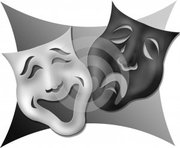 2.How BEDROOM smells after MARRIAGE.....
1st 3 months- Perfumes?flowers After 1-3 years- Baby powder/cream/lotions After 10-13 years- Zandu Balm/ Vicks /Iodex.....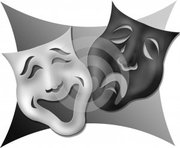 *PATI: KASH MAIN 'GANPATI' HOTA,
TUM 11 DIN TAK MERI PUJA KARTI, LADDU KHILATI..... PATNI: HA KAASH AISA HOTA, PHIR HAR SAAL VISARJAN KE BAAD ME NAYA 'GANPATI' LATI.....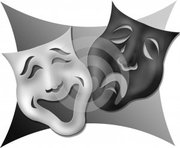 * Wife setting passwrd, 4 her Laptop,
Wid husbnd sitting beside her.. She types "BRAIN" as password.. Husbnd fell off his chair Laughin.. Coz PC rplied....."TOO SMALL"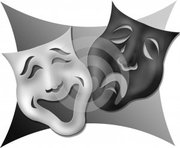 *Girl's status on FB- "I AM SAD"
Comments: 1. Haww! kya hua? 2. Hey, everyting ok? 3. Shud i call?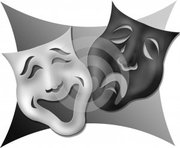 * Baar Engineering k Sbhi Profesrs Ko 1 Plane Me Bithaya Gya.
Fir Announce Kiya Gya Ki- "YE PLANE APKE STUDENTS NE BNAYA H" Sb Profesrs Utr Gye Pr Principls Bethe Rahe...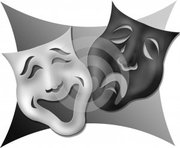 *.Height of coolness:
2 Guys coming out of the examination Hall with chips and coke in hands.... 1st guy:which paper was it? 2nd guy:I think maths...... 1st guy:(surprisingly) you read the question paper? 2nd guy: no I see a girl sitting besides me using calculator: